The supermarkets of 7-Eleven in the US are going to offer CBD products before the end of this year

.
And that may well be called a mainstream breakthrough for cannabidiol

,

because the chain is the world's largest in terms of number of stores – 7-Eleven has more branches than McDonald's

!
Megadeal for CBD producer
You could compare 7-Eleven with Albert Heijn and Jumbo together, so large and influential is the chain of 'convenience stores' in the US.
Most stores are also open 24/7 and except in home America, they are in 17 other countries, including Japan, Mexico, Australia and China.
At the start of January, the chain had a total of 64,319 branches, so it can safely be called a huge breakthrough that 7-Eleven will start selling CBD products again this year.
---
Buy CBD Oil? Visit the CBD Shops Page.
---
It is specifically the CBD products of Phoenix Tears , a company that is based in – how could it be otherwise – Colorado.
Phoenix Tears
Phoenix Tears is considered one of the main companies in the CBD market and since 2010 it has been researching and manufacturing cannabidiol products
In the meantime, some 140 (!) Different formulas have already been put on the market.
Incidentally, all their products are made from hemp and not from CBD-rich cannabis.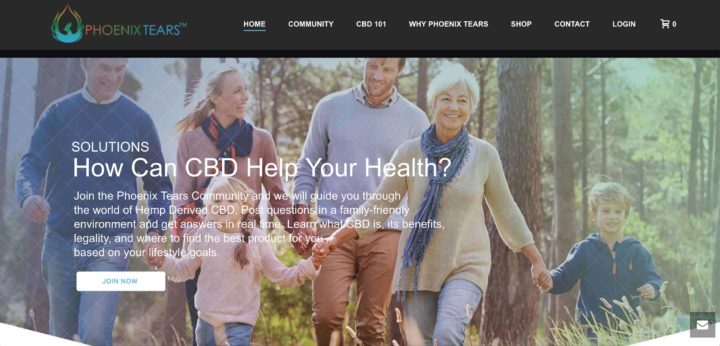 For the time being, the roll-out of their CBD products in the 7-Elevens will mainly focus on the states of Nevada, Colorado, Massachusetts, Illinois, Maryland, Washington, DC, Florida and California, according to the press release that announced the deal on Tuesday.
And that means that consumers will be able to purchase CBD in at least 4,500 7-Eleven stores before the end of 2018, a number that will rise to more than 7,000 convenience markets within three years.
'CBD is nu mainstream'
"We are excited that 7-Eleven brings the Phoenix Tears product line to millions of Americans, who can benefit from this pure-nature, safe and proven alternative health products," says founder Janet Rosendahl-Sweeney of the CBD brand.
'Adding to that; this agreement confirms our belief that the status of CBD as a mainstream wellness option is there.
We are eager to enter a new era with effective, holistic and hemp-based supplements that are now easily available at local convenience stores. "
According to business magazine Forbes, the CBD market is looking forward to golden times: by 2020 it has increased by no less than 700 percent!
Buy CBD Oil? View Trusted addresses.
---
CBDOlieVoordeel.nl Home | CBD Oil Stores | experiences | CBD Oil Guide
---
Source: cnnbs